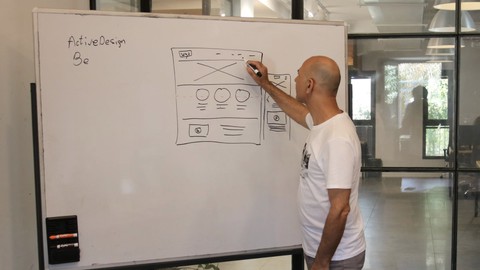 What you'll learn
Ace coding interviews given by the top companies like Facebook, Amazon, Apple, Netflix, Google, Microsoft, and many more...
Solve complex coding problems on the Whiteboard
Master the most popular Algorithms and Data Structures
Become more confident and prepared for your next coding interview
Become a better Software Engineer by mastering Computer Science fundamentals
Improve your problem solving skills and become a Expert Developer
Requirements
Basic understanding of one programming language
Description
You want to land a job at the
top 10 tech companies like Google, Microsoft, Facebook, Apple, Amazon and many more
then this course is for you.
This course will teach you the most common interview questions that you'll see in a coding interview, giving you the tools you need to ace your next whiteboard interview.
Get on the same level as someone with a Computer Science Degree from Top Universities like
MIT
by learning the fundamental building blocks of Computer Science which will give you a big boost during Coding Interviews.
My job as an instructor will be successful if I am able to help you become better at coding interviews and land more jobs with higher salary. This one skill can really improve your career and I hope you sign up today to see what it can do for your career!
Practicing dozens of coding interview questions and solutions is going to help you land
a job offer for $300k USD which equals to 2 Crore.
Constant support
on the Udemy Q&A forums from me!
I will add new content for FREE Every Week! Once you purchase this course, all new content is completely free.
Who this course is for:
Anyone learning programming
Anyone interested in improving their whiteboard coding skills
Any engineer, developer, programmer, who wants to improve their interviewing skills