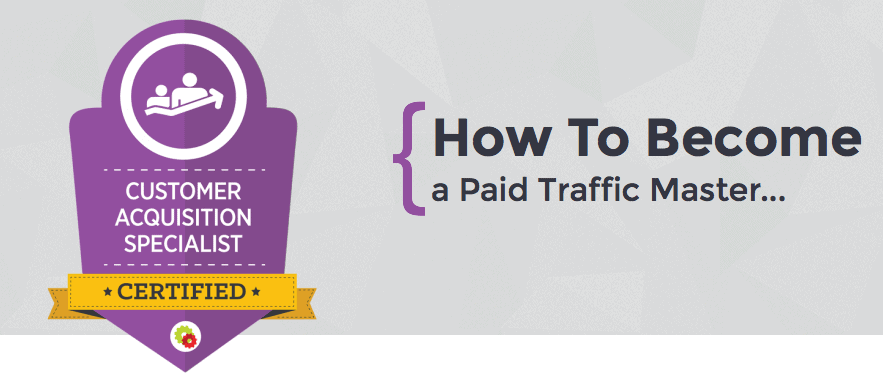 Learn the secret strategies for driving quality traffic from platforms like Facebook, Google, YouTube, and Instagram in this completely revamped Mastery Course
What You'll Learn
Brand New Dive Deep Into The Facebook Ad Platform
As a marketer, our job is to meet the customers where they already are. And where they already are is Facebook. With well over 2 BILLION daily active users, Facebook is the premier platform for marketers to mine leads and sell products and services. Facebook advertising expert Molly Pittman will walk you through the ins and outs of the platform and show you EXACTLY how to design ad campaigns that generate results for your business… fast.
The 3-Step Automated Traffic System
Build an automated traffic system that generates leads and sales for your business 24 hours a day. Learn all about the ever-important "traffic temperature" and how media buying is actually like building an in-person relationship.
Build A Successful Ad Campaign
Watch step-by-step "deep dive" videos on how to build successful ad campaigns on platforms like Facebook, Instagram, Google, and YouTube. Discover the five elements of a high converting paid traffic campaign and how you can leverage them to send thousands of leads to your business.
The Metrics That Matter (and the ones that don't)
When You're Done, You'll Walk Away With a Plan For GUARANTEED TRAFFIC
What if you didn't have to "pay" for traffic?
Instead...what if traffic "paid" you?
And what if acquiring new customers was as simple as pulling a lever?
It sounds outlandish, but that's exactly what "Traffic Masters" (a.k.a. Customer Acquisition Specialists) do. And once you have completed this newly updated mastery class, you too will know how to leverage traffic channels such as Google, Facebook, Instagram, and YouTube to not only grow your customer base...
...but to grow your customer base at a PROFIT.
Did you catch that?
You'll no longer have to practice "hope-and-pray" or "wait-and-see" marketing.
Traffic will come, because you'll know how to make it come predictably and repeatedly.
But how do you actually do it?
How do you take a message to the "unwashed masses" and convert strangers into friends without breaking the bank?
That's exactly what you're about to learn...
Learn to analyze the metrics that actually matter so that you can "trim the fat" from your campaigns and scale without accruing extra costs. Quit wasting time analyzing numbers that are useless to your bottom line.