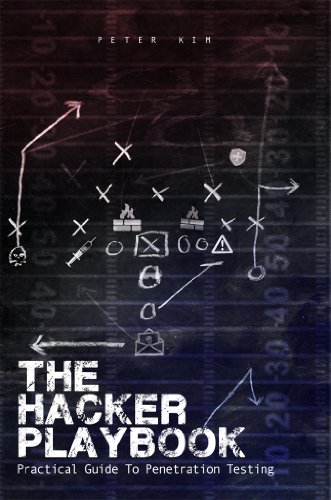 Just as a professional athlete doesnt show up without a solid game plan, ethical hackers, IT professionals, and security researchers should not be unprepared, either.
The Hacker Playbook
provides them their own game plans. Written by a longtime security professional and CEO of Secure Planet, LLC, this step-by-step guide to the game of penetration hacking features hands-on examples and helpful advice from the top of the field.
Through a series of football-style plays, this straightforward guide gets to the root of many of the roadblocks people may face while penetration testingincluding attacking different types of networks, pivoting through security controls, privilege escalation, and evading antivirus software.
From Pregame research to The Drive and The Lateral Pass, the practical plays listed can be read in order or referenced as needed. Either way, the valuable advice within will put you in the mindset of a penetration tester of a Fortune 500 company, regardless of your career or level of experience.
This second version of
The Hacker Playbook
takes all the best "plays" from the original book and incorporates the latest attacks, tools, and lessons learned. Double the content compared to its predecessor, this guide further outlines building a lab, walks through test cases for attacks, and provides more customized code.
Whether youre downing energy drinks while desperately looking for an exploit, or preparing for an exciting new job in IT security, this guide is an essential part of any ethical hackers libraryso theres no reason not to get in the game.
Peter Kim is the CEO/President of Secure Planet, LLC, a global penetration testing company. He has worked in the security field for almost ten years, and has spent the past seven as a penetration tester. His research has been featured on Wired.com, CNN.com, and various other outlets.
Kim has a wide variety of certifications from Sec+, GCIH, GCWN, GWAPT, GXPN, and GMOB. He spent several years teaching penetration testing and network security at Howard Community College in Maryland, and he is the founder of LETHAL, a local security hackerspace in Santa Monica, California.