Build Web Apps with Machine Learning
The web application you learn how to build uses data science to predict new product prices!
Predictive Web Applications Productionalize Data Science
A data scientist generates organizational value by building web apps that
take machine learning models into production
.
Here's an example of a
predictive web application
that you build in this course.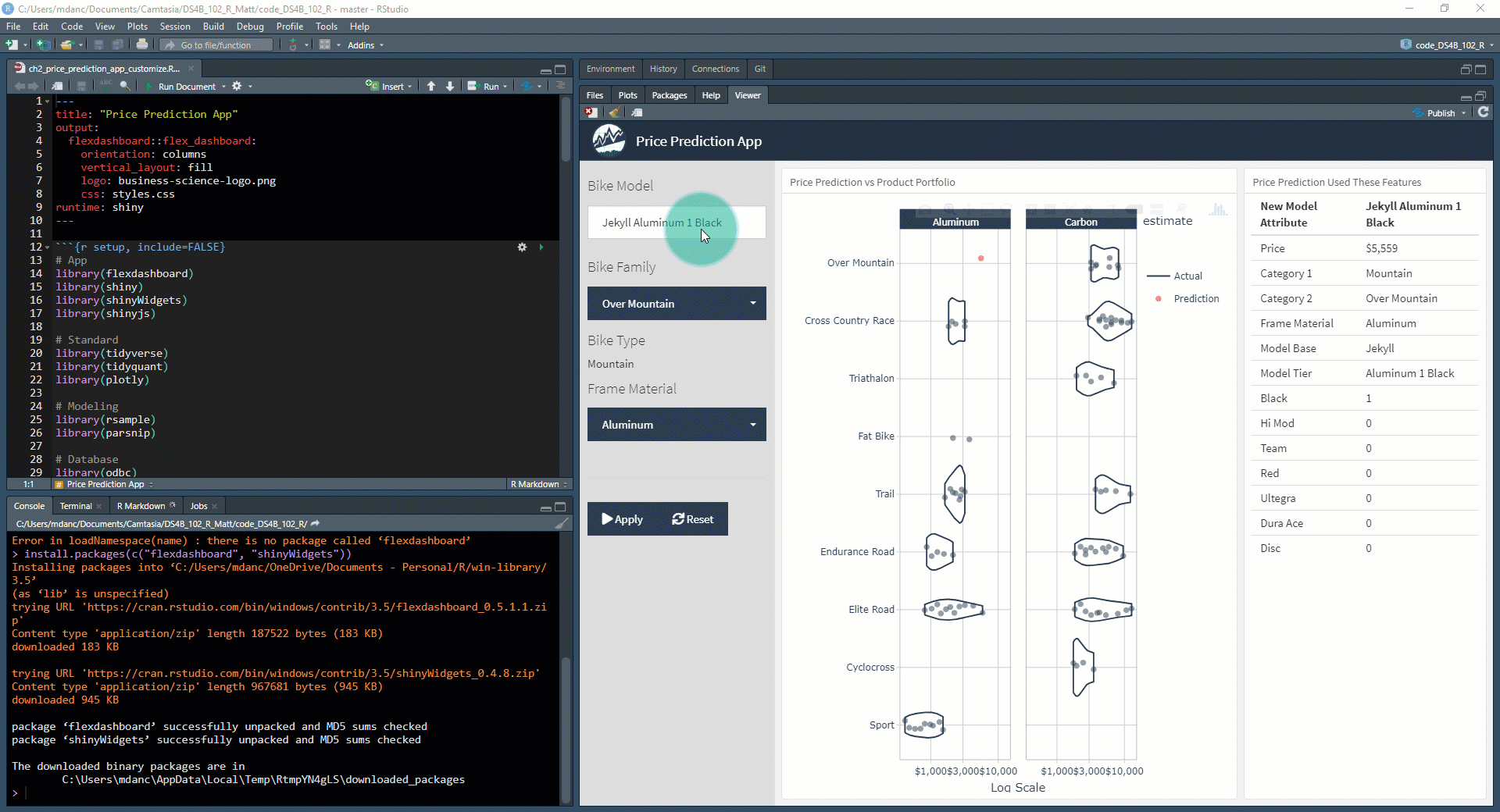 New Product Prediction Application (created in this course)
This web application empowers
business people to make data-driven decisions by more consistently pricing products
. The application incorporates:
Shiny - A web application framework with UI components that are reactive to user input.
Flexdashboard - A dashboarding framework that is built on top of RMarkdown.
parsnip and XGBoost - Machine learning models used to predict product prices.
Most importantly, business people can use the application to
improve the consistency of new product prices
based on an existing product portfolio thanks to the power of
Machine Learning
!
Your Organization Cares About Branding
So give it to them. Learn how to customize the appearance of your application to match your organizations branding.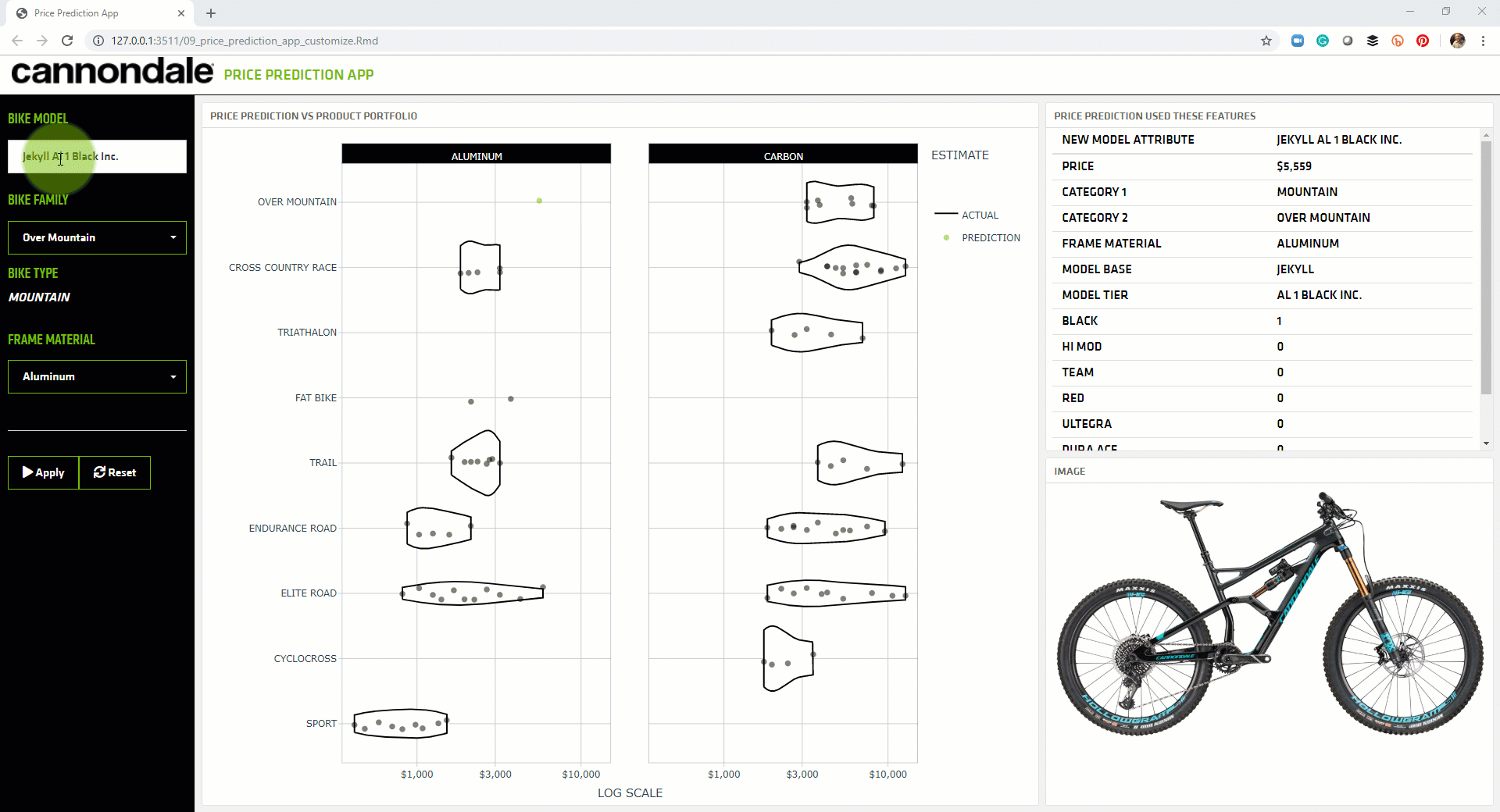 Final Project
You will build a
Sales Dashboard
that:
Uses XGBoost to Predict Sales Demand by Customers & Product Categories.
Toggles between Light and Dark Themes - Customized by You and your theme-building skills!
Controls flow using Reactive Programming
Will be distributed via Shinyapps.io
Final Project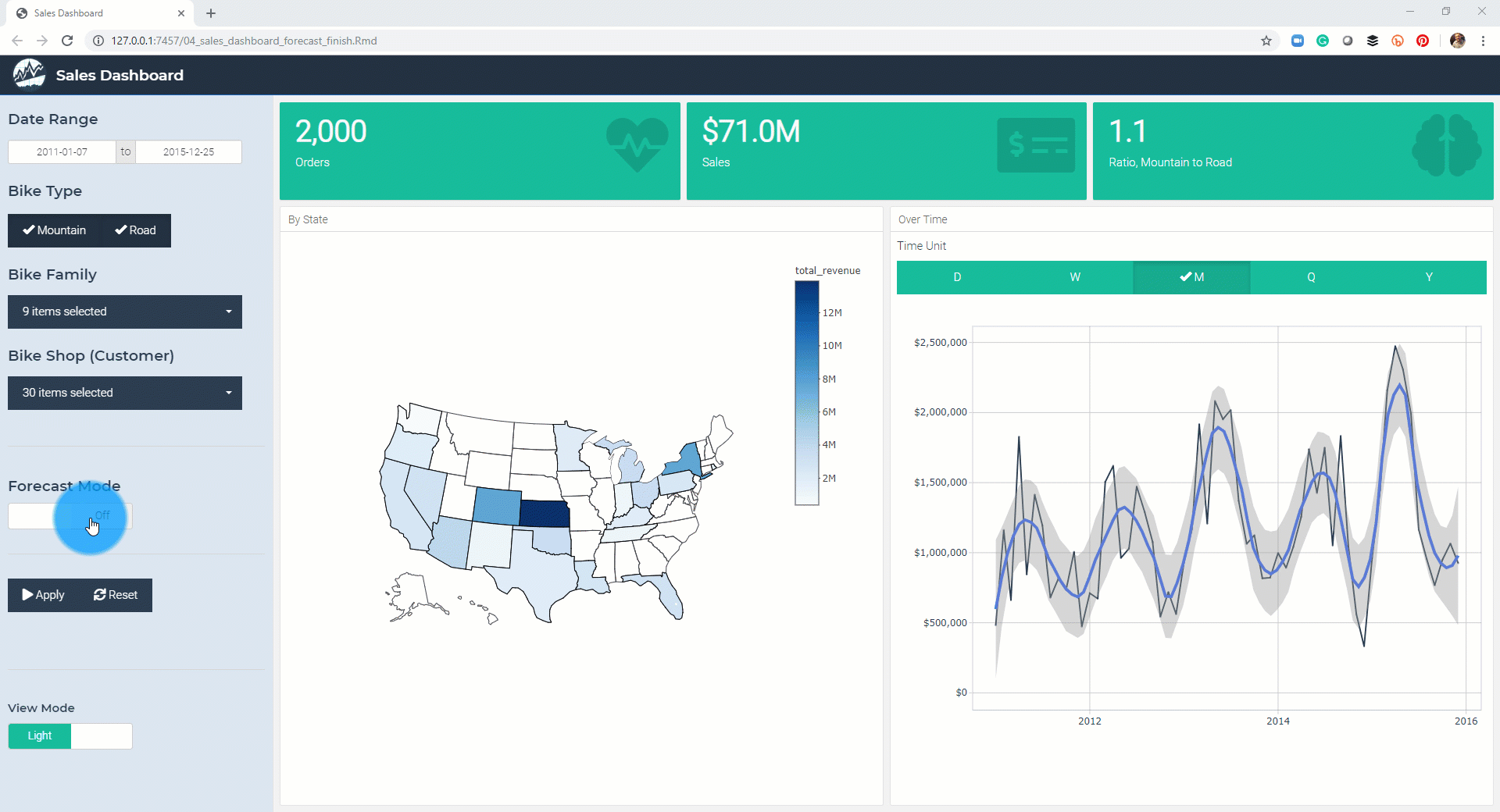 Dark Theme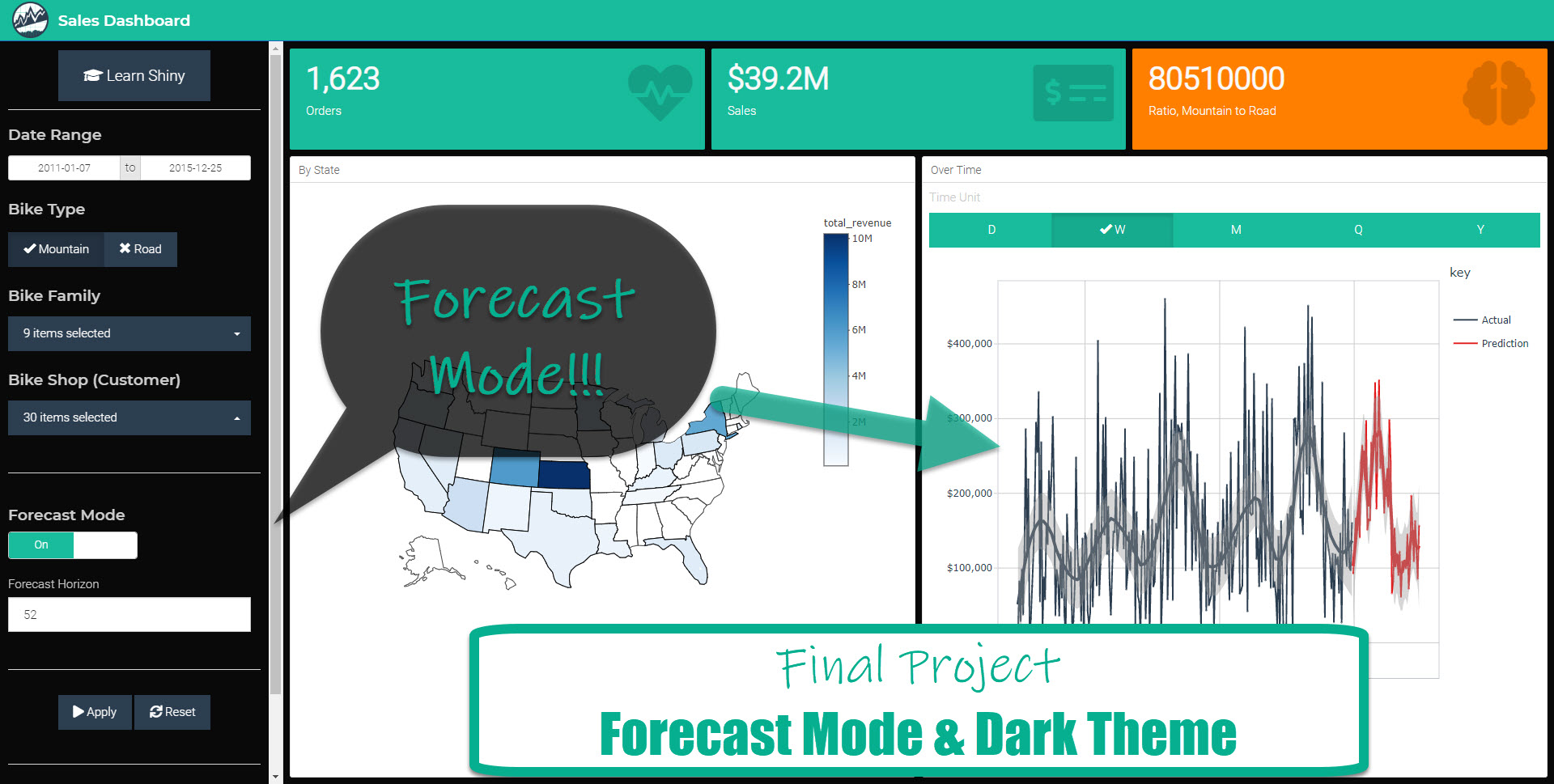 This course is designed for...
Beginner data scientists that have completed the DS4B 101-R course and want to build predictive web applications
Intermediate data scientists familiar with R but want to learn Shiny and Flexdashboard
You build
production-ready
applications
3-Step System

Follow a 3-step learning path:
Build your knowledge of core concepts with a Sales Dashboard
Extend your knowledge of Machine Learning and advanced techniques into Price Prediction Application
Customize the end product with theme and logos